Fucking firefox!!

Quote :

Red panda
Native to some parts of the Himalayas as well
as India, Pakistan, Nepal and China, there are very few of these
endangered animals left thanks to things like deforestation and farming
driving them from their natural habitats. The Red Panda – also known as
Firefox – has a diet that consists mainly of bamboo, but they also eat
acorns, roots, berries, and have been known to – dear God, look at its
eyes!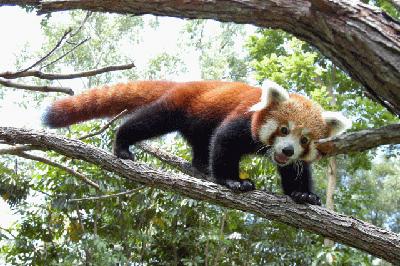 Source
_________________
"My fists bleed death!!!"